Open the Schottenstein Edition and step into a "study hall without walls." Feel the electricity, the excitement, the profundity, the beauty of the Talmudic experience!Let the Talmud open your eyes to the wonders of the Torah. Acclaimed by a broad spectrum of roshei yeshivah, scholars, and laymen around the world, this series letsyou join the world of Abaye and Rava without oversimplification, without extraneous material, without turgidity. It's clear. It's accurate. It's challenging. It's authentic.
Every word of the text appears, vowelized and translated
Each phrase is explained so that the reader understands the reasoning and flow
Each question, answer, proof and rebuttal is introduced so that the reader will know where the Gemara is taking him
Notes expand on the explanation of the Gemara's points, and explain unfamiliar ideas without interrupting the flow of the text
Detailed diagrams
Introductions to the entire tractate and to each topic, wherever necessary
Glossary explains key expressions in each tractate
Rashi headings in bold type
Each translation page faces Gemara page of the classic Vilna Shas
9" x 12" page size
Acid-free paper
Magnificent specially sculpted cover
Reinforced deluxe library binding for long use
Ribbon-marker
The total linear measurement for this set is 111.75".
Dimensions:
8.75 x 12 x 12 inches /
Published By:
ArtScroll Mesorah Publications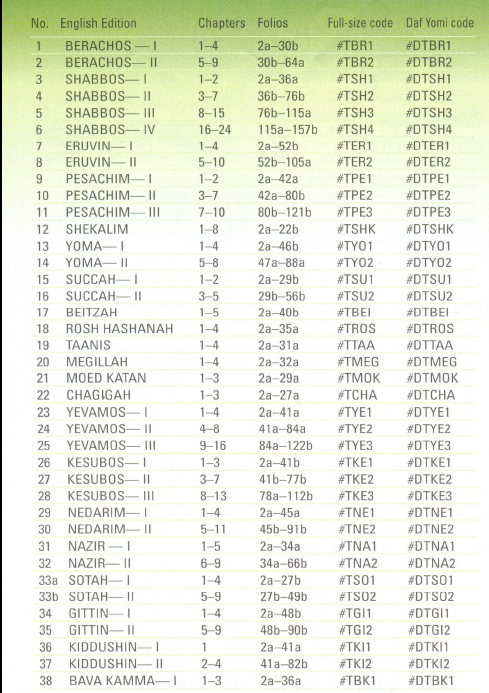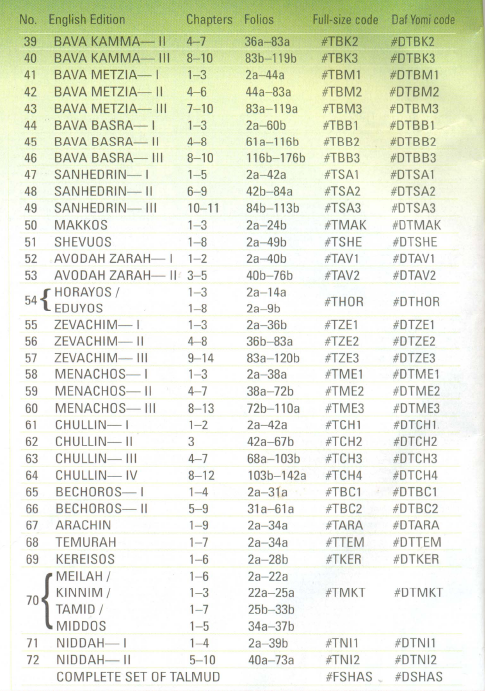 BRING THE ADVENTURE OF TALMUD STUDY
INTO YOUR LIFE WITH ARTSCROLL'S ACCLAIMED TALMUD SERIES
These new volumes have been prepared by a team of accomplished scholars who distill the essence of the classic sources and commentators. Acclaimed by a broad spectrum of scholars and laymen, this series fills the need of those who wish to study the Talmud in the classic manner - without over simplification, extraneous material, or unnecessary turgidity.

The Talmud Bavli is now available in English, Hebrew & French.
The Talmud Yerushalmi is available in Hebrew & English.
Please choose from the options below.